Peter Gabriel a musician who has always gone his own way had Pop success with the magnificent Sledgehammer in 1986. The Memphis Horns provide the soul to compliment the synthesized sounds. Gabriel delivers the vocal perfectly and hey presto; perfect pop. It went to Number One in the USA and recieved heavy airplay.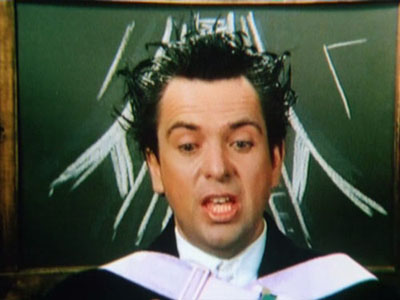 The accompanying video was a sensation, withe MTV rotating it, and it still beats untold numbers of CGI creations. Great Song from a great musician with a great Video. Not often you can say that. Twenty Five years later it still sounds better than most things you hear on the radio. Quality.
Incidentally the follow up Big Time continued with the quirky and creative video and was musically carrying on in the same vein as Sledgehammer.
sledgeHAMMER