There I was having a bit of a tidy up and I stumbled upon some collections of Gary Larson's superb Far Side. Needless to say I got rather distracted and spent most of the afternoon perusing them. Larson's work defies description, but in single panel form he gives a unique perspective on life.
Sadly he retired on January 1st 1995, only stepping back behind the easel for a 2003 cover of The New
Yorker Magazine, but left behind works that are enjoyable, funny and distinct.
Here is a selection of my very favourites.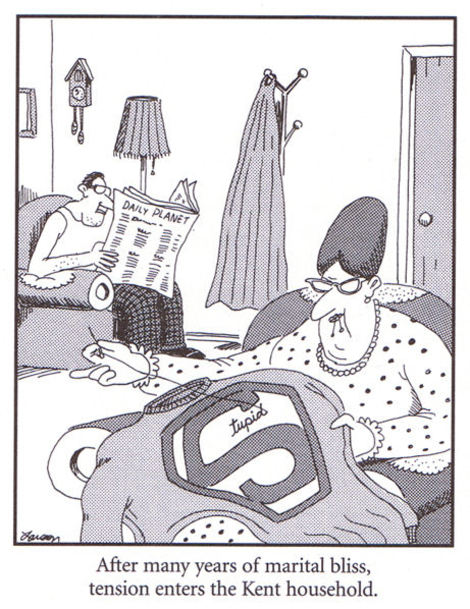 "You know those little Snow Globes that you shake up? I always thought my brain was sort of like that. You know, where you just give it a shake and watch what comes out and shake it again. It's like that."-Gary Larson
all images copyright Gary Larson