Some movies have remarkable symetry and stand comparison, often that comparison leads to some interesting and no doubt controversial conclusions; let battle commence
Suture
v
Seconds
Both films are about ideas of identity. Frankenheimer's Seconds is a little seen movie with a great central performance from Rock Hudson. Suture is a more questioning film about identity and leaves the viewer to draw their own conclusions
RESULT: DRAW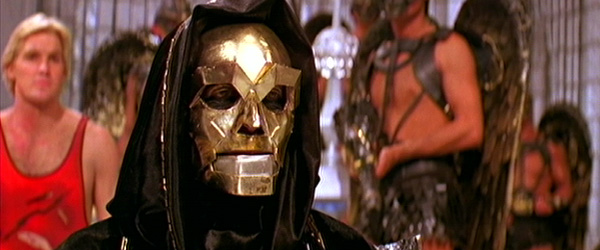 Flash Gordon
V
Star Wars
Flash Gordon is a purer movie than Star Wars IV and because it doesn't take itself seriously, unlike Lucas' space opera, it has none of the analytical trappings and contrivences.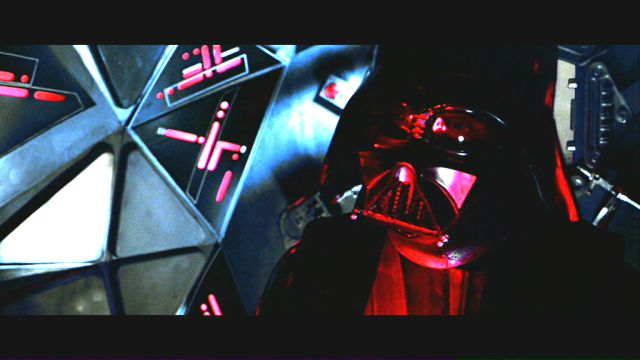 City on Fire
V
Reservoir Dogs
One cannot, on the one hand, praise Welles for learning his cinematic trade from watching Stagecoach or The french New wave directors for their Hollywood influences,or Noir for it's German Expressionism roots, and then criticise Tarantino for being a magpie. obviously City on Fire is basically the blueprint for 'Dogs' but both films work as two versions of the same story.
The Terminator
V
Hardware
Suprisingly both had relatively small budgets but Cameron's Terminator trumps Stanley's Hardware in the inspired casting of Shwarzenegger; perfect for the part.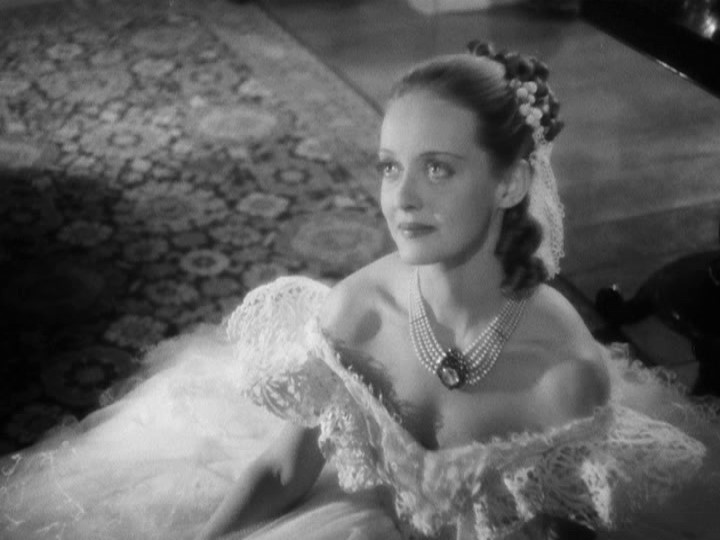 Jezebel
V
Gone with the wind
Vivian Leigh and Bette Davis are superb in each movie, however what Jezebel lacks is Clark Gable. Both are great movies and 'Wind' always puts Jezebel in it's shadow. Gone with the wind is, however a heavy weight champion of a movie.
WINNER: GONE WITH THE WIND
Get Carter
V
The Limey
Vengeance, wrath, quiet fury; both films have these attributes in abundace. Both owe a great debt to Boorman's Point Blank. Stamp and Cane are equally as impressive in their lead roles but Get Carter edges it due to the terrific ensemble cast.
WINNER: GET CARTER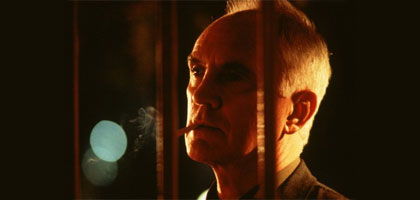 Darkman
V
The Invisble man
Seperated by decades and directed by free spirited directors both films riff on the mad scientist but in differing ways. There is a twisted humour in both movies and the lead actors are far better known for serious roles. Both are tongue in cheek and tremenfdous fun.
RESULT: DRAW
KISS meets the Phantom of the Park
V
Phantom of Paradise
Gothic horror and sledge hammer Rock 'N' Roll make strange bedfellows and these two movies are utterly insane but hugely enjoyable for their cack-handedness.
RESULT: DRAW
The Dark Crystal
V
The Lord of the rings
Pomposity, pseudo religion, grinding seriousness, all absent from the Dark Crystal. There are scarey moments, action, adventure and charm in Henson's puppet tale which can be watched without the feeling you are attending a state funeral, unlike The Lord of the Rings.
WINNER: THE DARK CRYSTAL
Duel
V
The Hitcher
Spielberg is a phenomenal director who is strangely unpopular amongst those 'in the know' his debut Duel is an excellent stripped down thriller. The Hitcher is equally lean and is perhaps Rutger Hauer's best performance.
Yes Duel is like the face that launched a thousand imitators, but The Hitcher has a raw power that is hard to better.
WINNER: THE HITCHER