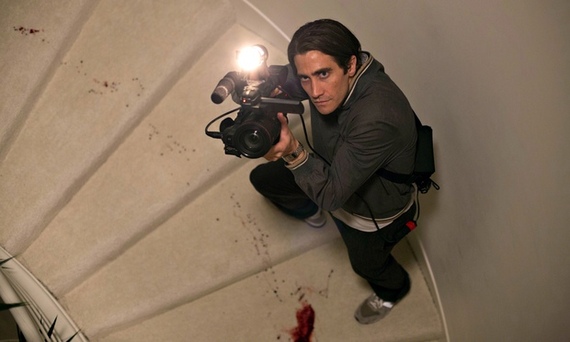 So this year, being as how I do a four day week, I decided to go to the cinema each Friday, resulting in a year of seeing more movies in a twelve month period than I ever have: at the cinema that is. I think it's been a pretty good year for films with some stand outs for me being Nightcrawler featuring an exceptional performance from Jake Gylenhall, the 'hate it or love it' stylings of Under The Skin and In A World deserved more acclaim. Interstellar was a triumphant blend of Kubrick and Spielberg, Fury with Brad Pitt rejuvenated the good old-fashioned war movie and Woody Allen's latest Magic In The Moonlight was enjoyable though slight. The Imitation Game was a ripping yarn with an underlying theme of intolerance.
In terms of the blockbuster Captain America: The Winter Soldier was an action packed tale of daring do and Guardians Of The Galaxy charmed by not taking itself too seriously. Twelve Years A Slave tested the audiences constitution, X-Men Days Of Futures Past could have been better but still managed to focus on character over action while Boyhood was an absorbing experience that transcended the inherent gimmick of the piece.
I only walked out of one movie this year, The Congress, a movie that had the great premise of Robin Wright selling her persona via the virtual world to a film studio. This movie had a promising start then metamorphosed into a loud and annoying incoherent animation. A Million Ways To Die In The West got me close to making an early exit but I stuck it out.
Along the way I've enjoyed, in varying degrees Frank, 71, Before I Go To Sleep, Locke and The Drop. The Wolf of Wall Street was a delicious black comedy and Dallas Buyers Club gave us a great character piece, Cold In July was an old school southern thriller with a great Don Johnson performance and Joe with Nicholas Cage stood alongside it as a proper movie to be enjoyed for what it was. Lucy saw Luc Besson doing what he does best with a straight action movie that turned out to be not so straight and The Guest walked the path of The Hitcher and Shadow Of A Doubt effectively.
For reasons far too complex to go into I attended the world premier of The Amazing Spider Man 2 and I have to say it was an enjoyable piece of hokum as was Horrible Bosses 2.
Gone Girl reemphasised David Fincher's versatility and The Keeper Of Lost Causes will almost certainly beget a follow up or two and the inevitable US remake.
Disappointments were Sin City A Dame To Kill For which seemed curiously dated and Monuments Men failed to fulfil any of its 'Men On A Mission' expectations.
Those small gripes aside I've enjoyed 2014's cinematic offerings and watched the lion's share at the various Everyman Cinemas in London where one can sit back, relax and enjoy the experience safe in the knowledge that there will be no mobile phones ringing to jolt you out of your absorption, no late arrivals causing a kerfuffle and the tranquillity that an educated cinema goer brings: not yacking throughout. Here's to Cinema 2014: not a classic year but a pretty satisfying one.
In terms of TV my top 10 is of real quality even though its

a short one but those programmes I'm about to list were certainly head and shoulders above the dross.
1.
Peaky Blinders-tremendously written, conceived and executed
2.
True Detective-classy thriller with depth
3.
Luther-Series Three took us along a hyper real path
4.
VEEP-Outstanding political Comedy
5.
Louie-Meta humour from Mr C.K.
6.
Life-Attenborough does it again
7.
Life And Death Row-Exemplary documentary about justice
8.
Penny Dreadful-Knowing horror
9.
Sherlock-Always intriguing, always Fun
10.Mad Men-the first half of the final season was as subtle as ever
Live events? My few days at The Edinburgh Festival reaped rich rewards and a packed schedule ensured I saw a bit of everything with Romesh Ranganathan standing out, but I was lucky enough to see three of the best live experiences I have ever seen: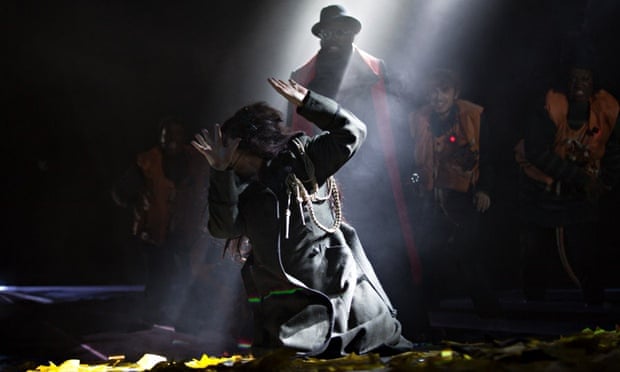 1.

Kate Bush-Before The Dawn at Hammersmith Apollo. Dazzzling
2. The James Plays: James III-The True Mirror Edinburgh & National Theatre. Compelling
3. Wonderland at the Hampstead Theatre. Engrossing
Music wise I have to say that 90% of my listening pleasure was provided by old music,I have been particularly enjoying playing Bowie's back catalog, but in the 10% of modern stuff it was quite refreshing to note the success of Sam Smith and Ed Sheeran: two singer songwriters who definitely don't conform to the modern manufactured stereotype. More power to them.
I've not touched on the written word (I'll save that for another post)
Another year is about to bite the dust and on balance I think I have been thoroughly entertained, I look forward to 2015 with a hint of optimism.