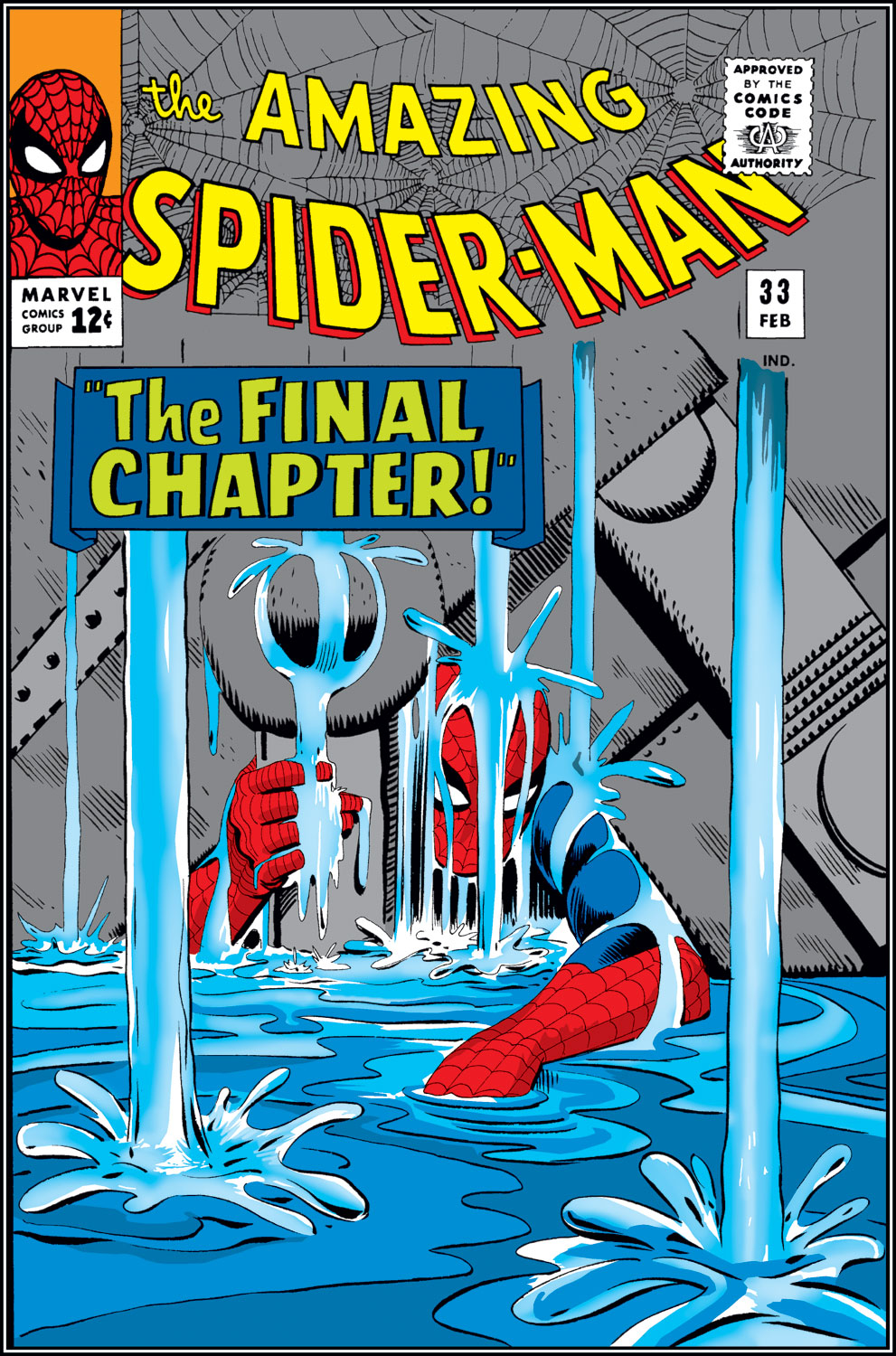 From February 1966, possibly the greatest single mainstream comic book ever.
Story by Stan Lee art by Steve Ditko, its a tale set in one place with one man reflecting on the nature of heroism. It's almost a soliloquy about obligation and internal fortitude. the single setting allows Ditko's art to enter the realm of the abstract and Stan Lee manages to compose some of the greatest dialogue this medium had ever seen.
This issue is a true milestone in the evolution of the comic book yet it retains a simplicity that makes it ultimately accessible.