Reg Varney
British TV light entertainers and situation comedy stars popped up in movies that were not just sitcom spinoffs, and sometime in the most unexpected of places . I always found it quite jarring to see these small screen regulars up there on the screen at the local ABC. These movies are, by and large, interesting time capsules of Britain in a bygone age. Their quality is variable the directors great, workmanlike and all points in between.
Ronnie Barker-Robin And Marrion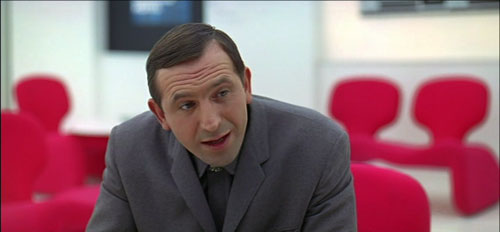 Leonard Rossiter-2001: A Space Odyssey
Dick Emery
Bruce Forsyth-Can Heronymous Merkin Ever Forget Mercy Humppe And Find True Happiness?
Michael Crawford-Condorman
Richard O'Sullivan-Dick Turpin
Harry H Corbett as Joey Boy Thompson
Stanley Baxter as Benny 'The Kid' Lindowski
Bill Fraser as Sergeant Major Dobbs
Percy Herbert as Mad George Long
Lance Percival as Clarence Doubleday
Reg Varney as Rabbit Malone
Moira Lister as Lady Thameridge
Derek Nimmo as Lieutenant Hope
...and this movie was made before the principal cast found Television fame, I remember seeing it as a child many years after it was made and being discombobulated by seeing those TV regulars out of context.