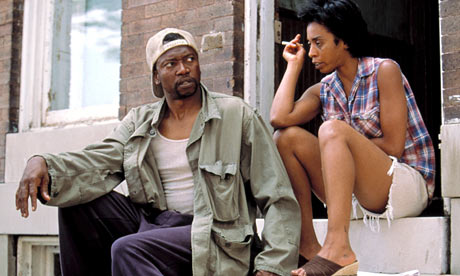 TK Carter & Khandi Alexander
The Corner; the Six part HBO mini-series set in Baltimore and based on real life experiences over

the period of a year is a forerunner to The Wire. Broadcast in the mid nineties It features many of the creative team and actors that went on to acclaim in the superlative five season triumph that took Baltimore's story further; without The Corner there would have been no Wire.
Given its financial constraints it manages to overcome some of the production issues with excellent performances from its ensemble cast. The story of a family and how drugs effect both them and the community is told with a great deal of subtlety and it is to be admired for its unflinching portrayal of the lives of 'dope fiends'

It's essential viewing for Wire aficionados and lovers of quality TV Drama alike.