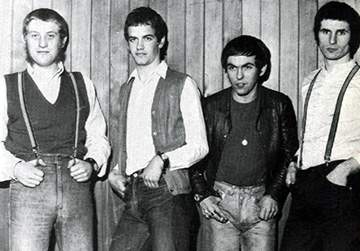 Slade
Before the platforms and glitter Slade were a skinhead band playing the midland club and pub scene. Their manager Chas Chandler (Hendrix's manager) bought them to pop fame, and they were always a nifty band who could rouse their teeny bop audiences in a live performance. This is them as youngsters in what was probably their first TV appearance. It has a lot of charm and gives a glimpse into life before glam.
wild winds are blowing
To appreciate how good a live band Slade were it's worth checking out Slade Alive, which, although made during their Glam period is an excellent example of a band who had worked their way to the top.
Hear me calling
Born to be wild