The Divine Trinity(alphabetically)-
Mad Men/
The Sopranos/
The Wire
Time for a reappraisal of how good these three shows were/are.
In any reckoning these three TV shows are the best that has been seen. Comparisons are inevitable yet futile.
Mad men is set in the past and like the Sopranos uses flashback and glimpses into the internal minds eye, whereas The Wire has a real time narrative and does not employ any insight into past and dream states.
What they do have in common is quality. Quality in writing, casting and attention to detail. They all take the art of subtlety to new heights, particularly in the time given to character development.
The Sopranos and Mad Men have ensemble casts that orbit a lead character and The Wire does too, but to a lesser degree as McNulty does not have the importance of Tony or Don/Richard in terms of plot development.
What they each bring is a sense of involvement and commitment. To speak of their greatness is by no means exaggerating and I would put the numerous episodes as bodies of work right up there with the cinematic greats like The Godfather, Casablanca or Goodfellas
I have watched The Sopranos and the Wire in their entirety twice and am currently amid the exploits at Sterling Cooper again and again. All three are masterpieces of TV and I cannot praise them highly enough
In a world where Tarantino directed a double episode of CSI

I could imagine David Lynch directing an episode of Mad Men, Spike Lee doing The Wire and of course Scorsese The Sopranos and those great directors would be faced with a challenge.
Spike Lee doing The Wire
and of course Scorsese The Sopranos
or David Lynch directing an episode of Mad Men
...Which got me thinking;
Woody Allen-Curb your Enthusiasm
Paul Greengrass-The Sweeney
Mike Leigh -Gavin & Stacey
Ken Loach-Coronation street
The Coen Brothers-Twin Peaks
Christopher Nolan-Life on Mars
David Fincher-The X Files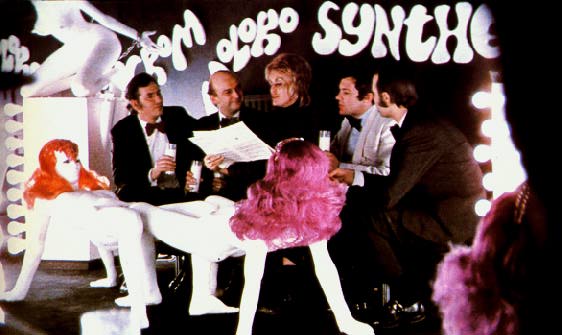 Stanley Kubrick-The Prisoner
Tim Burton-Land of The Giants
John Walters Batman (TV Series)
JJ Abrams-The man fron U.N.C.L.E.
Clint Eastwood-Tombstone
Brian DePalma- The Fugitive
Quentin Tarantino-The Itchy & Scratchy show